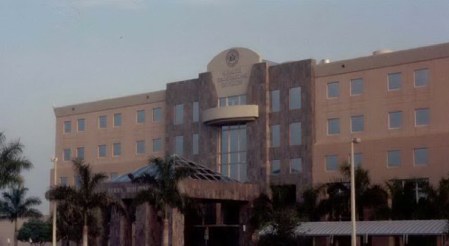 The purpose of the portfolio is to allow self-reflection and show development in the areas of: critical thinking, communication and interpersonal skills, self directed learning, personal/professional goal setting, and professionalism.
This portfolio will show personal and professional growth from the time I started PT school (August, 1999) until the time that I'm getting ready to leave for my clinical rotations. I showed progress in the portfolio that I submitted last year, but I plan to show that I have surpassed the level that I was at last year. The portfolio will show my accomplishments, strengths, weaknesses, and goals that I have for my clinical time and for the rest of my life. All evidence will be shown in the form of pictures, journal entries, e-mails/letters, etc. Click on the thumbnail if you would like to see any of the evidence larger. You will need to use your browser's "back" arrow to return to the page that you were on.
SHOOT FOR THE MOON!
EVEN IF YOU DON'T MAKE IT,
YOU'LL LAND AMONG THE STARS.